Women In the Biz: 411 Music Group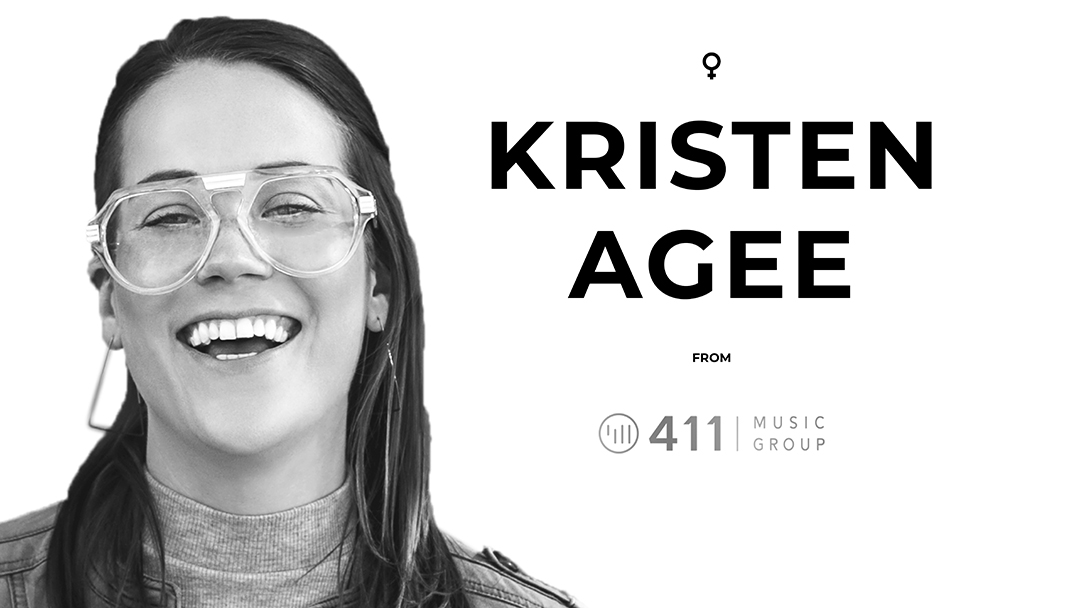 Kristen's passion for music started at a very young age. She started playing drums at the age of seven, guitar at nine and classical violin when she was eleven. Violin became her main instrument, and music started to fully take over her life. She moved to Los Angeles when she was eighteen and went to the Los Angeles Recording School to get certified in Pro Tools and sound engineering. Kristen then toured a bit with different bands playing bass and violin, but it wasn't until she started writing and producing full time that she got into synchronization work and ultimately started 411 Music Group.
Saved by the music
It's easy to get lost in the day to day stress of a business environment, if you ask Kristen. However, sometimes music comes swooping in and saves the day: "When I hear a song I fall in love with or I work with a producer, artist or composer who inspires me to hear and think in a new way, it's like I forget everything else we're doing, and at that moment it's all that matters", she says.
"I love the community of people we've established. It's our little sync/publishing/composing community, and that support group has been key for staying mentally afloat in this business."
Rebel with a cause
Finding it natural to constantly question the status quo, Kristen finds it hard to sum up how and why the industry should change in a few sentences.
"There's a big part of me that goes along with what the industry dictates because I have to. I can only resist to a certain extent", she explains. "But suddenly there comes a time when I'm just like, nope. I have to be reasonable, listen, and understand where we came from to get to where we are now. Then, a conversation can be had, and had again…and everything will slowly evolve as it always has."
According to her, the production music side of the business, in particular, has become more and more difficult over the years since starting 411. Rates are going down or going away entirely, new streaming markets are taking over and backend royalties are suffering.
"It's like the bubble burst and the market is trying to correct itself right now. I'm starting to see things slowly turn around, but this business will constantly be evolving", she says.
Aside from this, maintaining and inspiring teams while overcoming the constant pressure to deliver is challenging, but the reward of growth and finding better workflows makes it worth it. "It's like we 1UP during the challenging times and push through the struggles to get to the next phase", says Kristen.
Remember that you can download and license 411 Music Group's cataloge here on Findthetune.