Women In the Biz: Jelena Bosha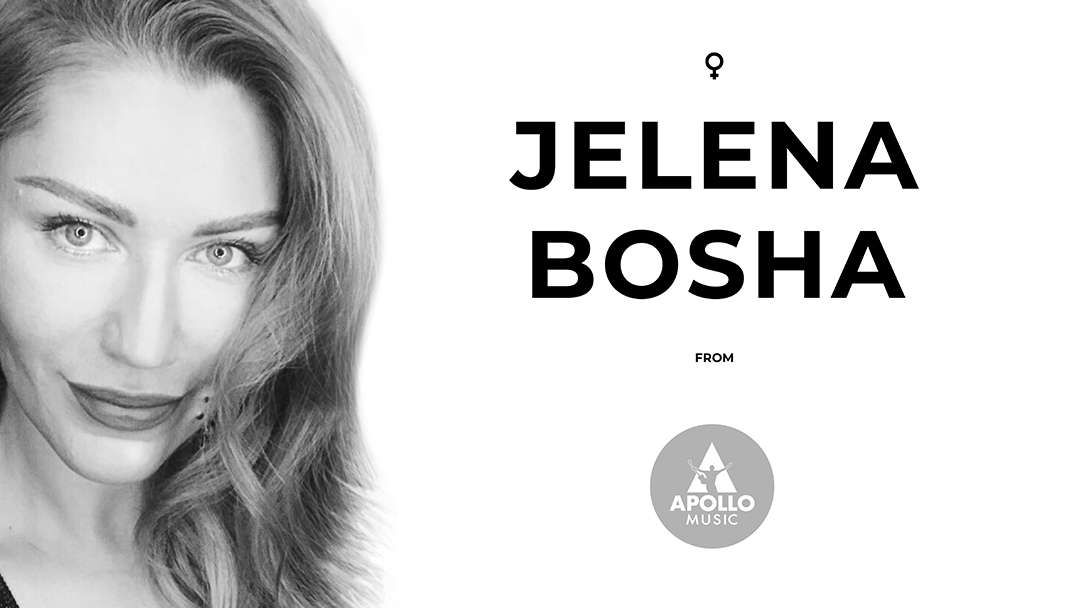 Further east you'll find countries such as Kazakhstan, Belarus, Moldova, Azerbaijan, Ukraine, Armenia, Georgia, and Uzbekistan. These countries are flourishing both in terms of media production value and entertainment content. For the last couple of years, Jelena Bosha, founder of Apollo Music Russia & CIS and CEO of Apollo Music Baltics, has managed to reach creative AV producers in countries that rarely work with music libraries.
However, Jelena's journey to the music industry started many years ago.
"I remember the day like it was yesterday", says Jelena.
"When I was 6 years old, my mom brought me to a casting for a music school in a beautiful new dress and with a huge bow in my hair. You had to look nice for the examination", explains Jelena.
She was accepted and turned out to be the youngest student at that particular piano school. 7 years later she graduated with a gold medal in the discipline.
Breaking barriers
When Jelena attempted to open the CIS territories and introduce them to the world of production music, she did so with a strong confidence in the product.
"Thanks to the labels and publishers that believed in our vision, we were able present these new clients with high quality music that they had no idea even existed", says Jelena. "Not many publishers venture to that part of the world as they're not sure how to approach the markets or if it's even possible to find customers. We've shown everyone that it's more than possible."
Generating revenue and building strong client relationships hasn't been the only result of Jelena's work. Breaking the barriers in the CIS countries has generated an opportunity for a different kind of creative segment: composers.
"What does local music from Azerbaijan sound like? How about Uzbekistan? Not many people outside of these regions know much about the musical traditions in the CIS countries", she says. By working closely with local composers and, at some point, representing their music in the rest of the world, Jelena has found a different kind of niche.
"There's a unique possibility to unite these countries with the rest of world through cultural exchange."
When she opened Apollo Music's office in Moscow last month, they quickly felt the positive impact it had on administrative tasks and the legal barriers that previously held them back.
"Now we're able to work with clients without having to send a ton of paperwork. Some projects can be executed with just a simple invoice. That's huge for us", says Jelena.
A glass half full mindset
Being a glass half full-kind of person, Jelena Bosha always sees the possibilities instead of the limitations. However, she doesn't think success comes easy.
"I don't believe in miracles", says Jelena. "I believe in hard work, a bright mind and a logical approach to every task. When I see this amazing trio kick in and achieve something I hardly found possible to begin with, my motivation just skyrockets."
Though Jelena's approach is overall positive, she sees flaws in the industry. Changing or fixing the music industry has start from within - and Jelena wouldn't mind being the only kickstarting the change.
"I love working with music and media creatives alike, but I'd love to change a lot of things in the industry", she says. "I'll definitely contribute to that change at some point, but everything has its own time."
Feel free to reach out to Jelena Bosha as jelena@apollomusiccis.com or +372 519 314 91.