A NEW WORLD OF PRODUCTION MUSIC
With over 800.000 tracks, Findthetune offers you a new world of music for your video and other multimedia projects!

Here you'll find a wide selection of production music ranging from classical pieces and epic trailer music to happy-go-lucky pop and brutal Norwegian death metal.

You'll find it all here!

We provide music for private YouTubers too!
Learn more @ YouTube Subcription
---
Music For AV Creatives
Whether you're looking for a film and TV soundtrack, a catchy song for your next commercial or something unique for your corporate videos, Findthetune is the place to go. On Findthetune you'll have access to international music used in epic film trailers, Hollywood productions, global commercials, legendary TV shows and much more.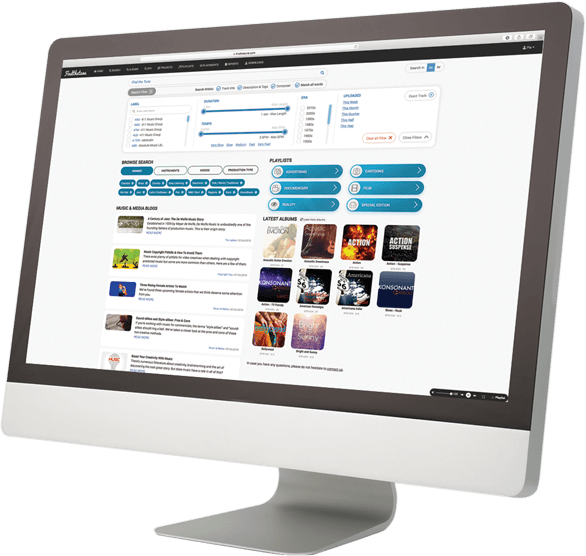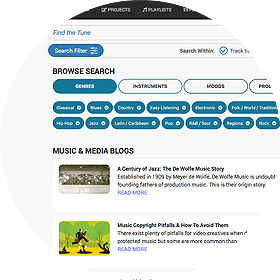 ---
Easy & Flexible
Finding music on Findthetune is the easiest thing in the world. Simply log in, use your own keywords in English and download your favorite tracks. You can even use projects to save your favorite tracks for later!
Global brands and digital creatives using Findthetune




---
Music Licensing Made Easy
Licensing has never been easier than here. You can choose a license for Findthetune which covers your music usage for months or you can choose to pay per use. You can report your use of music directly to us via your Findthetune user or by contacting one of our amazing music supervisors.

Contact us now to get an offer.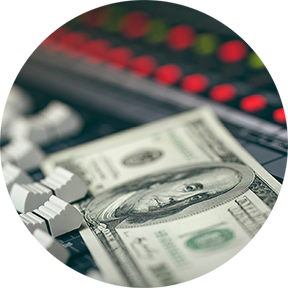 The perfect source of quality music for your YouTube channel
Music for YouTubers
If you're a YouTuber, you can now subscribe to Findthetune and get access to 15.000 high quality tracks for your YouTube content.